The Kolding Light Festival was a popular event in 2017 that took place in the city of Kolding, Denmark. The festival showcased a variety of light installations, projections and performances, which illuminated the city and attracted large crowds. It was held for several days and was free for the public to attend. The festival was well-received by both locals and visitors, who praised its creative and imaginative use of light technology.
pronorm bv has been a regular supplier of av material and responsible for various light art projects and mappings during Kolding Light Festival. among others, the video mapping on the Discoteque Tordenskiold were the highlight of this years route.
Following the success of "het verhaal van 't k'naal," a De Helmondse Musical production, another popular production was produced in 2018: "de uitvinders van het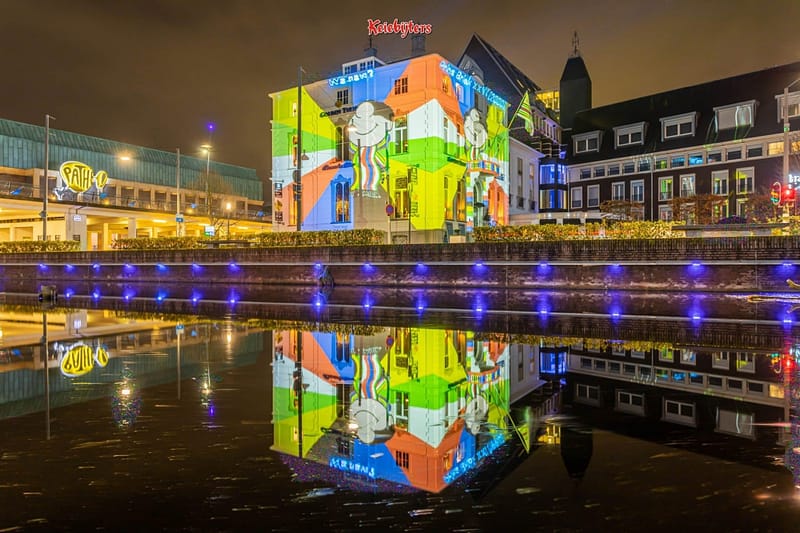 Covid-19 had a significant influence on both the globe and Helmond's cherished Carnival. In collaboration with all of Helmond's other carnival clubs, the Keiebijters urged
LUMINA is a unique event in Cascais, Portugal that recreates the city's urban space with shows of light and color, multimedia projections, and interactive installations.