Step into the realm of cherished memories as we journey back to the extraordinary Züri Fäscht, the legendary festival that captivated Zurich, Switzerland. Every three years, on the first weekend of July, this enchanting extravaganza of folk festivities, fairs, music, and non-stop revelry cast a spell on approximately 2.5 million visitors.
For an exhilarating three days, the vibrant streets lining the picturesque Limmat River and the scenic lake basin transformed into a playground of merriment for the people of Zurich and beyond. The roots of this tradition stretch back to 1951, and since 1976, Züri Fäscht has evolved into the sensational event that has captured the hearts of millions. Since 1991, it has rightly earned the esteemed title of the "festival of festivals."
Naturally, Pronorm was proud to be part of this magnificent celebration, infusing the festival with our own touch of magic through stunning projections that delighted attendees throughout the event. Our dedicated team meticulously crafted visual spectacles that enhanced the already incredible atmosphere, leaving an indelible mark on the collective memory of those who witnessed our artistry.
Immersed in a tapestry of light and color, Züri Fäscht took on a new dimension. Our projections cast mesmerizing patterns and brought to life breathtaking scenes, enhancing the festival's vibrant ambiance and creating unforgettable moments for everyone to treasure. Each carefully crafted display added an extra layer of enchantment, igniting the imaginations of all who immersed themselves in the magic.
Züri Fäscht was a celebration of community, culture, and pure joy. It embodied the spirit of Zurich, a city pulsating with energy and creativity. The festival served as a testament to the boundless capacity of art and revelry to unite people from all walks of life, transcending boundaries and fostering connections.
In 2013, the Joods Cultureel Kwartier participated in the Amsterdam Light Festival where the historical center of Amsterdam was transformed into an international light and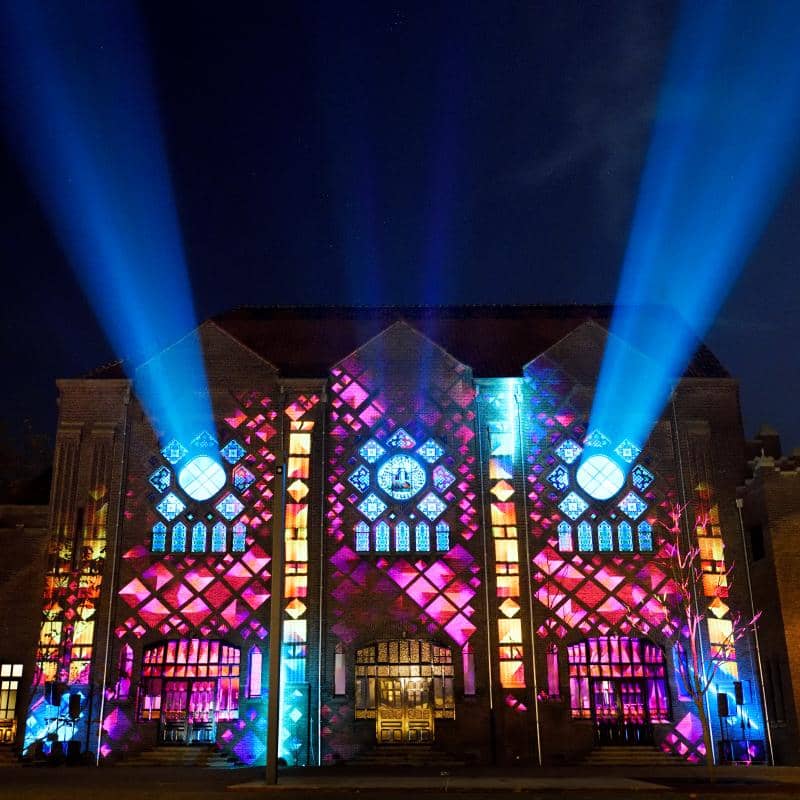 Glow is a spectacular light festival held annually in Eindhoven, with 2019's theme being "Living Colors". The festival explores the spectrum of light, taking it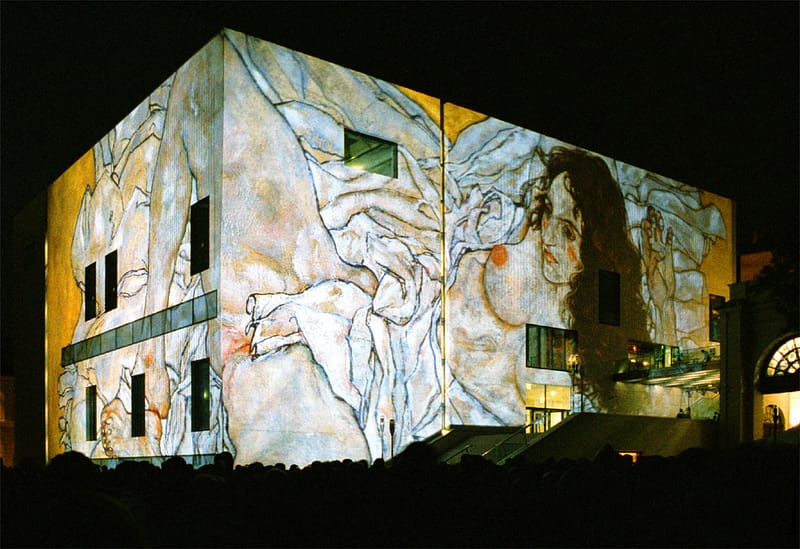 In the silent nights of Vienna, the Leopold Museum transformed into an enchanting storyteller of art and history. Pronorm, the pioneer in spectacular light projections,