This year's festival of lights, which illuminated Jerusalem for the 11th year, was a must-see for locals and tourists alike, with Jerusalem's Old City transforming into something really magnificent.
The event took place from June 26 to July 4, 2019, and over 250,000 people visited the Old City, where they were able to experience all of the attractions and exhibitions for free!
Light artists from Israel and throughout the world exhibited amazing 3-D light exhibits, artistic sculptures and constructions, massive light stars, and impressive video mapping projections on the buildings and walls of the Old City this year. These elements were shown in the picturesque lanes, unique settings, and central roads throughout Jerusalem's Old City, together with outdoor and on-stage performances, light, and sound.
Individuals could enjoy numerous "light trails" that were spread across the Old City's neighborhoods and followed a route between light installations. They could also expect a one-of-a-kind exhibition of light body designers and colorful outdoor performances.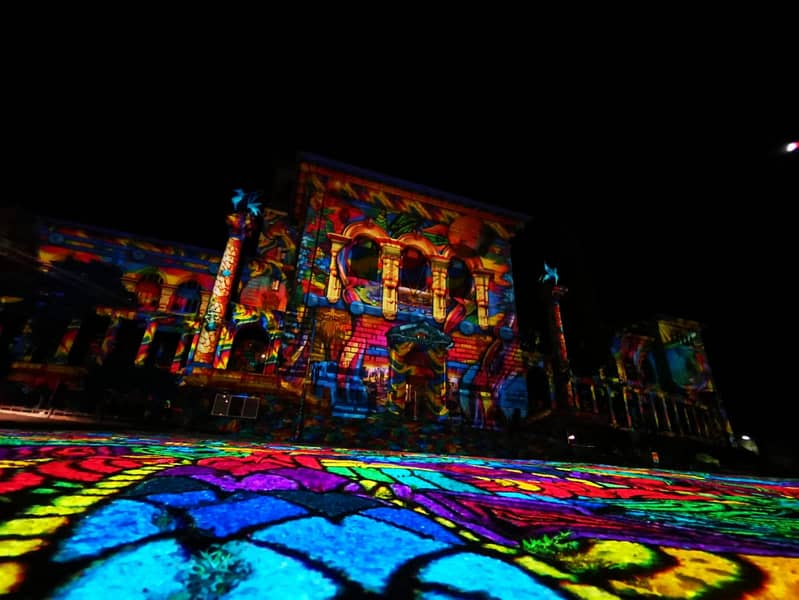 In 2020, the Lausanne Lumières Festival returned with a 100% projection edition that could be admired for an entire month through the streets of Vaud's
The Kolding Light Festival is an annual event that brings the city of Kolding to life with mesmerizing displays of light and sound. First held
The Gouda Town Hall served as a canvas for captivating light displays during the period of December 18th, 2009 to January 3rd, 2010. The building