The Festival of Lights in Jerusalem is a magical event that locals and tourists look forward to each year. In 2019, over 250,000 visitors flocked to the Old City between June 26 and July 4 to experience the amazing attractions and exhibitions for free.
This year's festival featured the work of talented light artists from Israel and around the world who displayed their incredible 3D light exhibits, artistic sculptures, and massive light stars. Visitors were wowed by the impressive video mapping projections on the buildings and walls of the Old City.
The festival's picturesque lanes, unique settings, and central roads provided the perfect backdrop for the outdoor and on-stage performances, light, and sound shows. The festival also offered a unique "light trail" experience that led visitors on a route between the various light installations, as well as an exhibition of light body designers and colorful outdoor performances.
Don't miss out on the next Festival of Lights in Jerusalem, where the city transforms into something truly magnificent.
As a regular supplier of AV equipment and a trusted partner responsible for various light art projects and mappings, Pronorm BV once again brought their
In 2013, the ancient city of Bilbao commemorated its remarkable 713th anniversary with an extraordinary spectacle that will forever remain etched in the memories of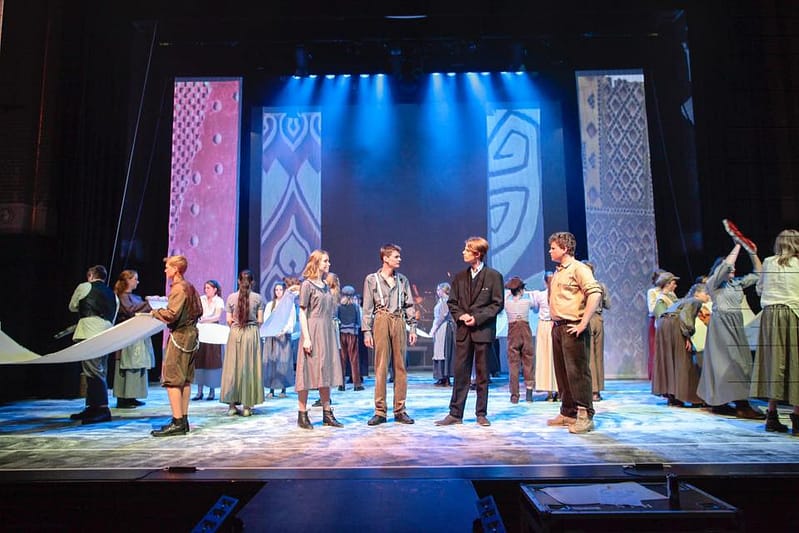 Welcome to the world of theater, music, song, and dance! Dr. Knippenberg College has been producing musical productions for over 30 years, with every year