Every year, Berlin hosts the Festival of Lights. At the Festival of Lights Berlin 2020, not only were various things new but also a little different. The motto for this special format was "Together we shine." The Festival of Lights 2020 included over 90 dazzling works of art at 86 places across Berlin, covering an area of almost 168 square kilometers.
Pronorm BV has been a regular supplier of AV equipment and responsible for various light art projects and mappings for numerous years, so also in 2020. 
With 32 projects, including 3 digital mappings and 29 PANI projects, Pronorm left its mark. This year, among other projects, the Pani projects on the Dom, Bebelplatz, and Nikolayviertel received a lot of attention.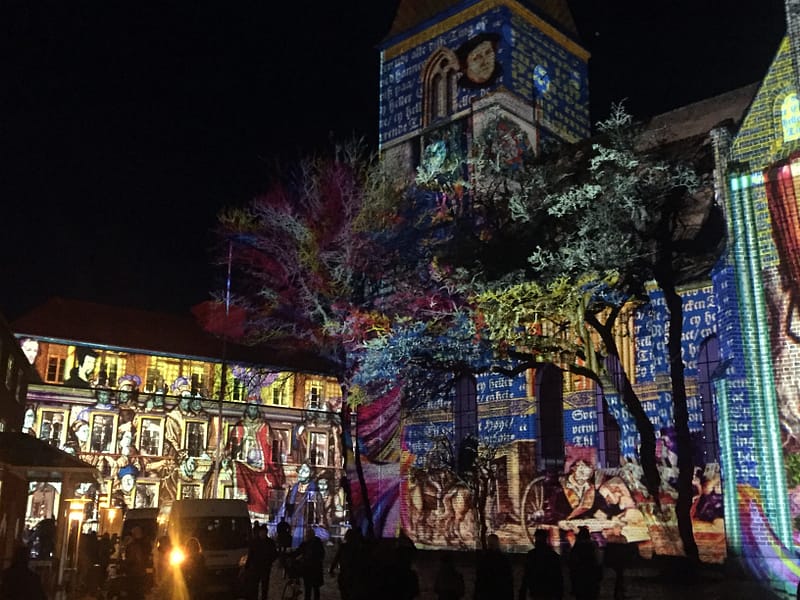 The Kolding Light Festival was a popular event in 2017 that took place in the city of Kolding, Denmark. The festival showcased a variety of
The International Light Festival in Jerusalem, initiated by the Jerusalem Development Authority, the Ministry of Jerusalem and Heritage and the Jerusalem Municipality, is a unique
LUMINA is a unique event in Cascais, Portugal that recreates the city's urban space with shows of light and color, multimedia projections, and interactive installations.