In a spectacular fusion of culture, creativity, and community, the H2O Festival once again painted the town with vibrant hues this past Saturday. Pronorm, proudly serving as the festival's head sponsor, added its magical touch to this unforgettable event that celebrated culture with both a capital 'C' and 'c.'
The enchanting setting for this cultural extravaganza was none other than the historic Raymakers Textile Factory nestled in the heart of Helmond's city center. This iconic location provided the perfect backdrop for a day filled with art, theater, and music, showcasing the rich tapestry of human expression.
As the festival's leading sponsor, Pronorm had the privilege of weaving its expertise into the fabric of the event. The festival-goers were treated to a visual and auditory feast, thanks to Pronorm's contributions in lighting, sound, and projections. These elements came together to create an immersive experience that captivated the senses and ignited the imagination.
At Pronorm, we're not just about providing technical solutions; we're about creating experiences. We believe that culture, in all its forms, enriches our communities and our souls. As the head sponsor of the H2O Festival, we are honored to have played a part in bringing this celebration of culture to life.
We extend our gratitude to the organizers, artists, and the vibrant city of Helmond for making this event possible. Together, we illuminated the Raymakers Textile Factory with creativity, and the memories created will continue to inspire us all.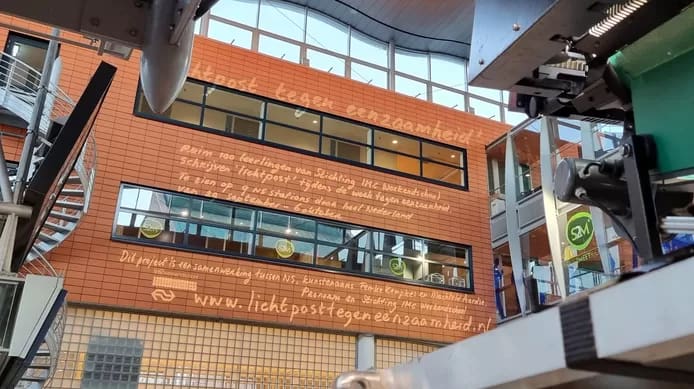 Between September 28 and October 6, texts against loneliness were projected in the station hall of Amersfoort Central railway station for the week against loneliness.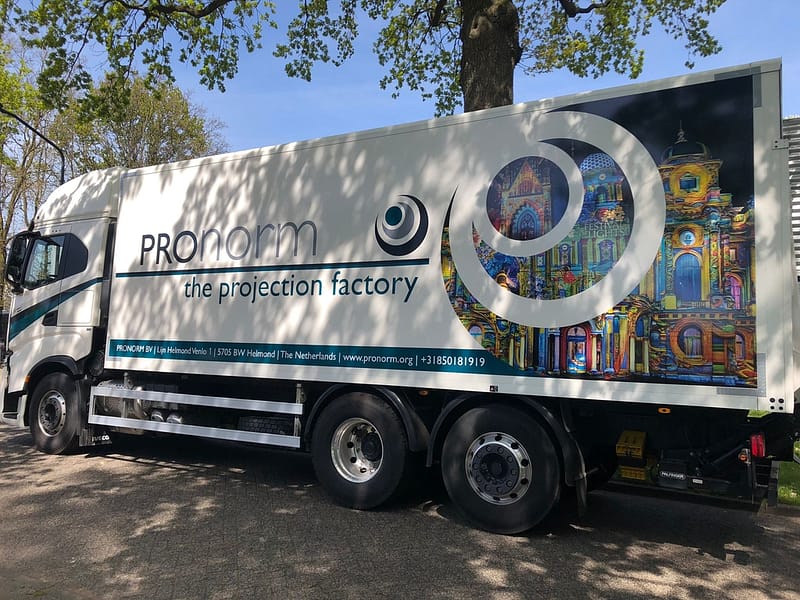 Pronorm is excited to announce the arrival of our new fully stickered truck, showcasing some of our most beautiful projects. This eye-catching vehicle will be
The real Helmondse Carnaval was finally allowed after years of Corona! Following the success of the projection at Hotel West-Ende last year, Pronorm and the