In the heart of the Zaanstreek region, a celebration of industrial heritage took place on the memorable night of October 22, 2016. The Night of Industrial Culture came alive with a unique blend of events, capturing the essence of the region's rich history. While the outside of the Zaandam area shimmered with a radiant array of illuminated factory buildings, the inside of the ProjectFabriek on the Hembrugterrein offered an evening filled with an exciting mix of gastronomy, music, art, projection, and discussions. This dynamic program and the glowing industrial structures reflected the soul of the Zaanstreek—a place where the coexistence of work and living has always been the predominant culture.
The brainchild of the talented Machteld Aardse, the concept and drawings for the light projection 'Zaandam' were brought to life with the collaboration of Pronorm. The project involved transforming the façade of the historic industrial building known as 'De Phenix' into a captivating canvas for the light projection. This extraordinary endeavor was executed using PANI 12 slides measuring 18x18cm and two digital projectors, culminating in a mesmerizing display that paid homage to the area's industrial roots.
One of the significant challenges faced during the project was the river De Zaan itself, stretching 100 meters in width. Overcoming this hurdle required a careful combination of both traditional and modern projection techniques. The marriage of analogue PANI projection techniques and cutting-edge digital mapping was the key to projecting the 'Zaandam' light artwork across the expanse of the river.
The 'Zaandam' light projection didn't merely showcase visual artistry; it celebrated the very essence of the Zaanstreek, tracing the history of the region's industrial prowess. The Phenix building, adorned with the light projection, acted as a link between the past and the present, a symbol of how the Zaanstreek has embraced change while retaining its core identity.
Looking for an exciting light and shadow experience? Look no further than Glow 2018! This year's theme, "Shadows and Light," explores the fascinating duality of
In 2013, the ancient city of Bilbao commemorated its remarkable 713th anniversary with an extraordinary spectacle that will forever remain etched in the memories of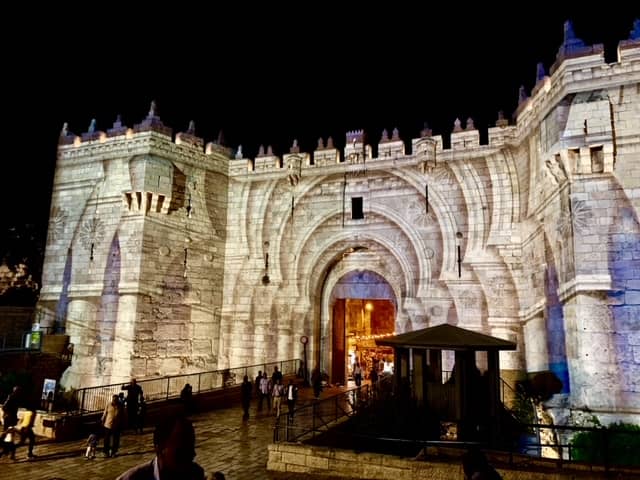 The Festival of Lights in Jerusalem is a magical event that locals and tourists look forward to each year. In 2019, over 250,000 visitors flocked